Happy 4th of July and more…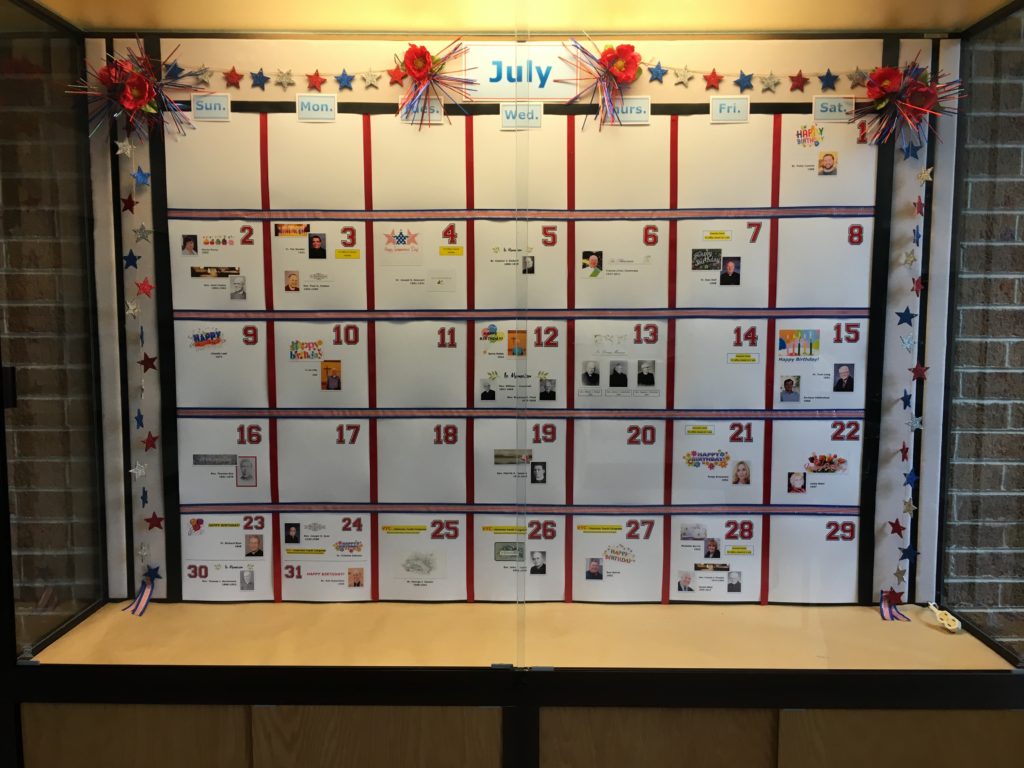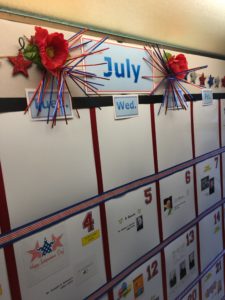 The July calendar on display in the Province Center is decked out with red, white and blue, but there is much more to celebrate than the 4th of July holiday this month.  Check it out to see which Viatorians are celebrating birthdays, those being remembered on their death anniversaries and the upcoming events this month, especially the Viatorian Youth Congress.
Just an FYI:
The Fourth of July—also known as Independence Day or July 4th—has been a federal holiday in the United States since 1941, but the tradition of Independence Day celebrations goes back to the 18th century and the American Revolution.
Read more at http://www.history.com/topics/holidays/july-4th