Archives News
What's going on in the Viatorian Community Archives for the United States Province
December 03, 2019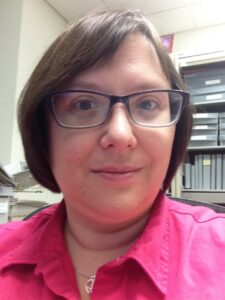 Meet Rebecca Skirvin, the new Viatorian Community Archivist. She joined the staff in the summer of 2022, at the Province Center in Arlington Heights. Rebecca has an extensive background in archives reference and research, as well as digital preservation and metadata. Most recently, Rebecca coordinated archives and special collections at North Central College, and was the archivist for the Sisters of the Living Word before that. Please join us in welcoming Rebecca!
---
October 16, 2019
The Viatorian Community Archives just received a donation of two St. Viator College souvenir booklets dated 1938.  The gift comes from Mary Newlin, whose father, Adrian Lessard, attended St. Viator College in Bourbonnais and was on the football team.
The Homecoming Program is of particular interest because it is something new for the college collection.  Homecoming was held on Oct. 30 and the football game was  Viator vs. McKendree, a college in Lebanon, IL.  The program cover is signed by numerous students, friends of Lessard.
Click here to read the full-text souvenir booklet and here to read the Homecoming program.
---
October 11, 2019

Fr. Terence Rice, CSV, was a chaplain at Kankakee State Hospital in Kankakee, IL from 1927 – 1951.  Also, from 1932 – 1938, he was a chaplain at Manteno State Hospital in Manteno, IL.
---
October 04, 2019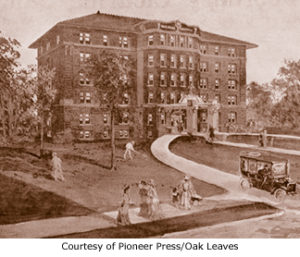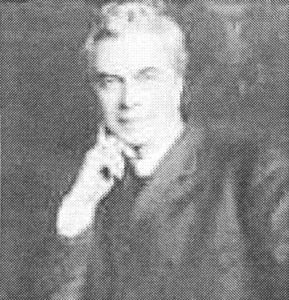 Rev. Moses J. Marsile, CSV, was a chaplain at Oak Park Hospital in Oak Park, IL
from 1919 – 1930.
---
October 01, 2019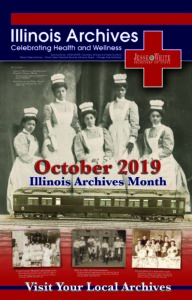 October 2019 is Archives Month in Illinois and the focus is on health and wellness.
Through the years a number of Viatorians were hospital chaplains who ministered to the sick and dying.
Check back later this month to see who they are!
---
September 16, 2019
---
July 20, 2018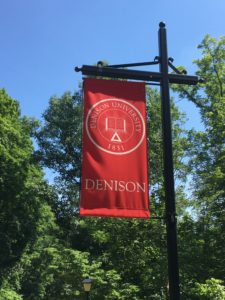 Archon Day – June 29, 2018
Held at Denison University in Granville, OH, the Archon Users Collaborative met to discuss the future of using Archon, an open-source archival content management system developed at the University of IL.  The Viatorian Community Archives has been utilizing this system about 10 years now. Just last year, we contracted LibraryHost to support and host our site.
The 2019 meeting will be a video conference which will allow more Archon users to participate – date to be announced.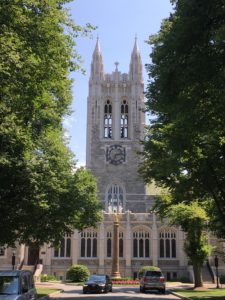 Envisioning the Future of Catholic Religious Archives July 11 – July 13, 2018
This 3-day working conference was held at Boston College in Chestnut Hill, MA to discuss this complex topic due to diminishing membership of religious orders, merging sites or coming to completion.  Nearly 170 attendees included archivists, historians and leadership of both men and women religious communities, mainly from the U.S. and a few from Canada, Ireland and Scotland.
Preservation and access of these rich, historical records and artifacts was at the forefront of discussion along with sensitivity to privacy and confidentiality.  Links to videos of the presentations with be forthcoming along with a white paper. The energy and passion of the attendees at this conference will move the discussion forward into positive action in the near future.
Watch for an upcoming article titled "Grace at Work: There's an untold American history in Catholic religious communities' archives" in the August 2018 issue of U.S. Catholic magazine– it's about the conference!
Read another summary of the conference here on the Chicago Area Religious Archivists blog.
---
July 19, 2018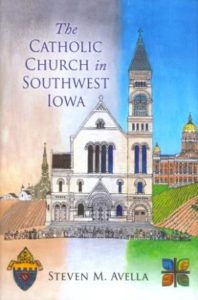 The Viatorian Community Archives recently received a copy of Steven M. Avella's new book The Church in Southwest Iowa: A History of the Diocese of Des Moines from the Most Reverend Richard E. Pates, Bishop of Des Moines.  Author Fr. Steven Avella is a professor of history at Marquette University.
The book includes a section on the life of Bishop Gerald Thomas Bergan, who served the Diocese Des Moines from 1934 – 1948.  Bergan studied at St. Viator College in Bourbonnais beginning in 1909 and served as priest in the Peoria Diocese before being appointed as Bishop of Des Moines.
The history of Bergan, the Viatorians and Dowling College is described in a section titled 'Saving the High School – The Viatorian Gambit.'  This will be an interesting resource to be used – along with our in-house archival records from that era – in telling the story of the Viatorians in this diocese after St. Viator College closed in 1938.
---
May 03, 2018
The following images were scanned from glass plate negatives that were found in Burke Administration Building on the campus of Olivet University in Bourbonnais, the former St. Viator College.  They were passed on to the Viatorian Community Archives earlier this year.
They can be dated from the late 1890s to the early 1900s.  Most of the people are not identified yet – let me know if you can identify anyone from your family tree or town.  Contact me at jsweeney@viatorians.com
---
January 02, 2018
We are now in the season of the Epiphany.  The card that was donated was blown up to poster size and is now on display in the Province Center, as it shows the Wise Men following the star to Bethlehem.  It won't be up for long as a new digital display will be installed sometime soon where the exhibit case sits now.  Looking forward to that!  New year – new ideas!
Wishing all a happy and healthy 2018!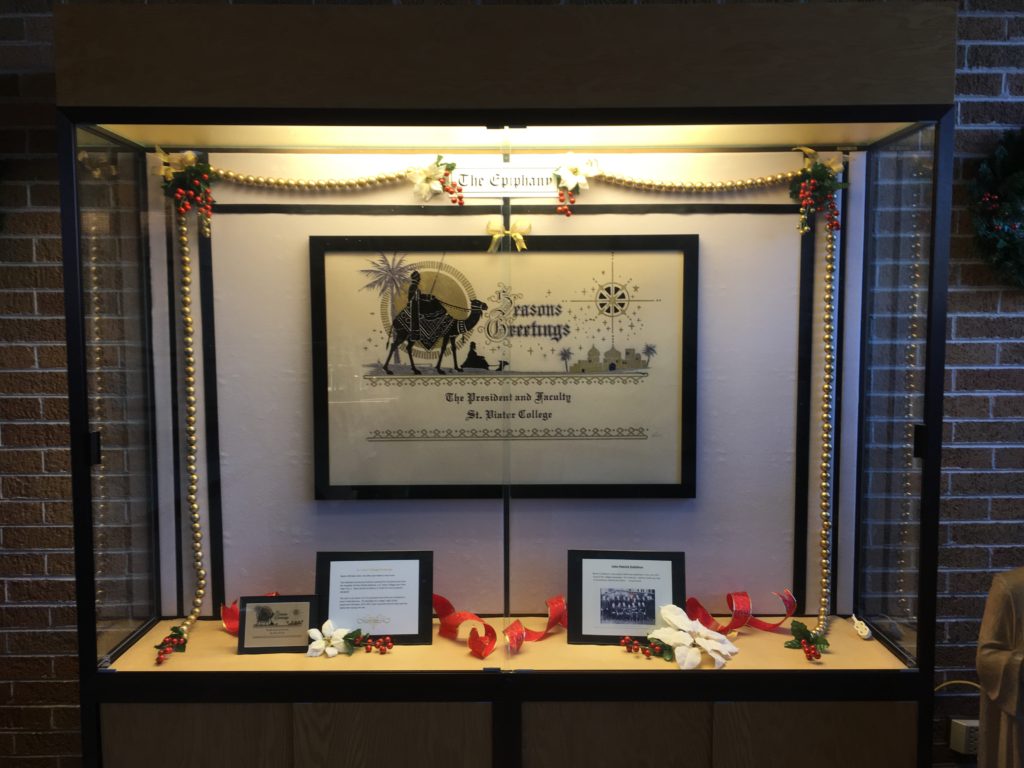 ---
---